Public Safety Uniforms – VISIT US Oct 21-24, '17 at IACP in Philadelphia BOOTH #1053, ALSO VISIT US Jan 23-26, '18 at SHOT Show in Las Vegas BOOTH #7511
We are the preferred cold-weather uniform provider for CUSTOM, highly technical, waterproof-breathable shell jackets, 3-season jackets, waterproof pants and bibs, jumpsuits, softshell, fleece and windshells for many Highway Patrols, Sheriffs, Police, Fire/Rescue, Search & Rescue, and other government agencies across the nation. We offer uniforms specific to the needs of the job and according to your climate.
We are already the #1 supplier of cold weather uniforms in the ski resort industry, making uniforms for snowmakers, ski patrollers, mountain operations and instructors – people who cannot get out of the weather in their line of work. Our gear is more durable, comfortable, and stylish, and made with special features specific to your needs. Call us to tell us what you'd like built for you.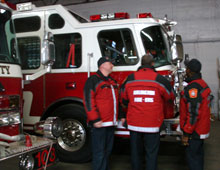 Fire-Rescue
Law Enforcement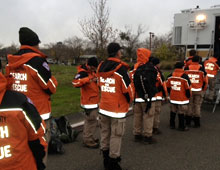 SAR